What is time teller?
Time Teller is a cross-platform time tracking system for freelancers, one-person companies, small and medium-sized businesses and even larger corporate groups. Their long-term goal is to develop time tracking software that works faster and more intuitively than the competition. Their know-how is in the field of automatic identification.
Logo drafts
Through customer interviews I got to know the company and was able to create a competitor analysis. Based on this, the target group, the company's goal, its mission and its brand goals were defined by me.
STYLEGUIDE
Based on the target group, I defined the logo, colors, typography and mission in their styleguide.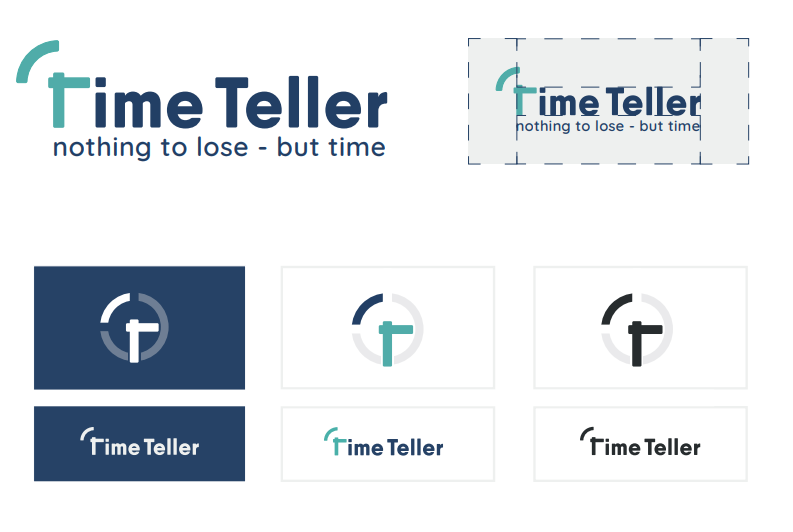 Web Application
Time Teller asked me to design the web application and app for their product. With the web application users can organize and track their working hours and with the app, employees can start and stop time tracking.