Stage Balls is an AppStore game I created in 2018. It is a hyper-casual game, which means it's for a very wide audience, since it's easy to understand by everyone and the game mechanics are quick to grasp.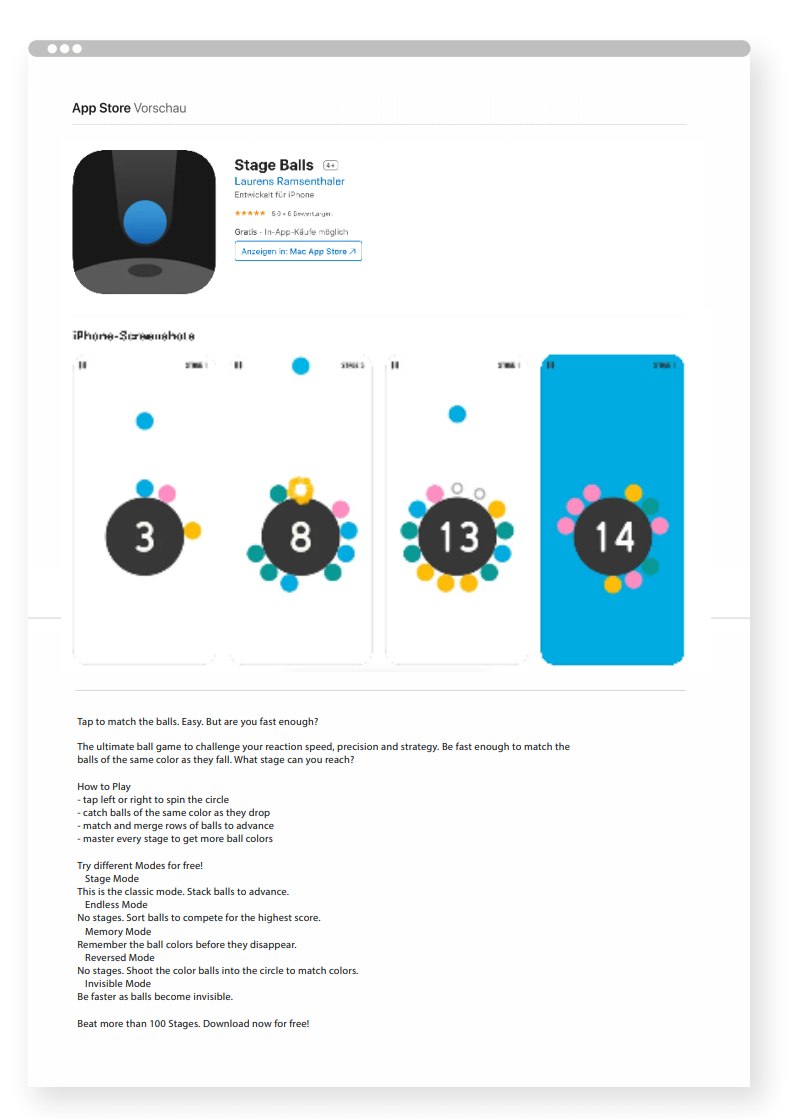 How does the game worK?
The goal is to stack the colored balls flying from the top to the correct position on the circle in the center. Depending on the stage (level) you have to stack more or fewer balls to make them disappear. If you hit all the balls, you have completed the level and you move on to the next one. 

There are five different game modes. In "Endless Mode" balls are not stacked but disappear immediately. As soon as the right color is hit, a new color ball appears right away. The goal is to hit as many balls as possible. In "Memory Mode" some balls turn gray after a few seconds. The challenge is to remember the color before it disappears. The "Reversed Mode" is, as the name suggests, reversed. You don't have to rotate the circle, but shoot the balls down from above at the right moment. If you play the "Invisible Mode" you are challenged a bit more than with the other modes. Because the background always changes to the color of the ball. The player must react quickly and act strategically.

download the game with